Shared Ownership is an affordable home ownership scheme that makes it easier for first-time buyers and those already on the property ladder to find their new home.
This week – for Shared Ownership Week – we'll be sharing more about the scheme, the benefits and how we can help you find your dream home. We'll tell you more about the process and share some of our client's experiences with the scheme.
"It's a great way of getting on the property ladder – now I fully own my house. It's a fantastic feeling to come home through my very own front door."



Discover more about shared ownership below:
What is it?
Shared ownership is an affordable home ownership scheme. The scheme makes it easier for first-time buyers and those already on the property ladder to find their new home.
With the scheme instead of buying a home outright, you buy a share in a property and then pay subsided rent on the rest. You also have the option to buy more shares in the future until you own your home outright.
What are some of the benefits?
You only buy what you can afford
You own part of your home
Initial buying costs are lower, and you'll need a smaller deposit
Monthly repayments can often work our cheaper
You can sell the shares you own at any time
You can buy more shares when you can afford it
It's a straight-forward process applying for a home through shared ownership and our knowledgeable team will be there to support, advise and answer any questions along the way.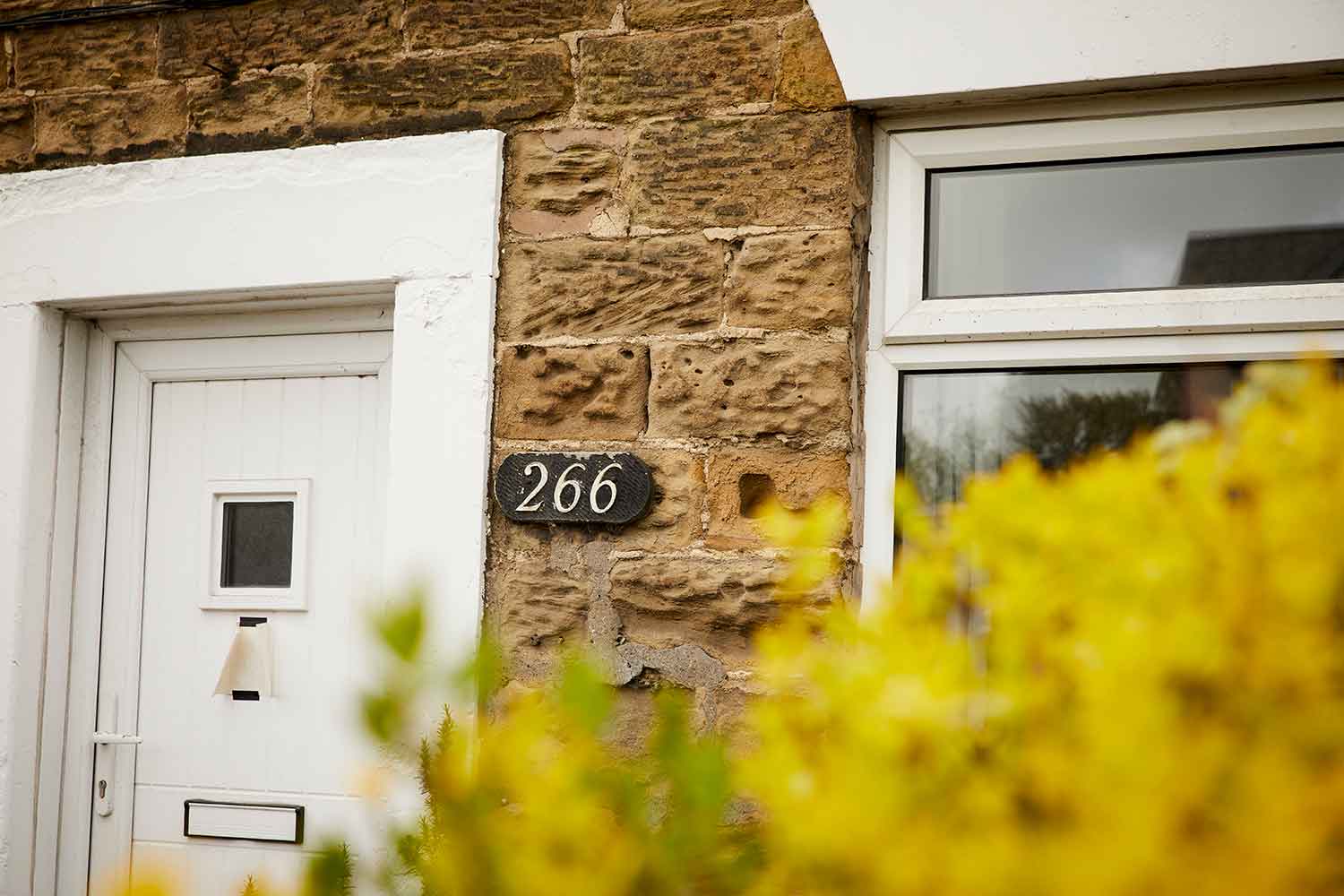 How does it work?
As the share you own increases, the rent will decrease. If you choose to buy your home outright, you won't have to pay rent.
Shared ownership homes make you an owner-occupier not a tenant. As you're buying your home on a lease you still have the same rights as a homeowner and are responsible for paying the bills.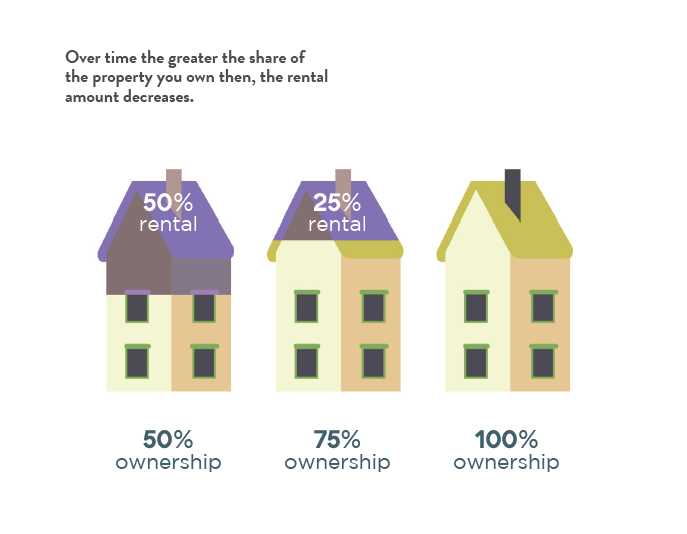 "It was quite an easy process, and everything seemed straight forward when it came to the sale. The hardest thing for me was the application process and waiting for surveys to be done – but I think that's the same with any home you buy. "



Once you've moved into your new home, you have the choice of buying a bigger share if you want to. This is called staircasing.
The price you pay for any extra share is based on the market value of your home at the time you want to buy. The value will go up and down according to house prices generally, and the value of your home will be set by an independent valuer. It's good to know that there will be some costs involved in staircasing like valuation fess and solicitor's fees.
In most cases, you can purchase up to 100% of your home.
What's the process to owning my home through shared ownership? 
1.  Online eligibility assessment
You'll have an eligibility assessment by the relevant help to buy agent to see if you're suited for the property.
2. Financial eligibility approval 
An independent financial assessor will check your eligibility on behalf of Crucible.
3. Re-sale property 
If you have chosen a property that is complete or a re-sale, then a viewing will be arranged. Then, if you want to go forward an offer will be made and proof of funding obtained.
4. New build homes 
If the home is a new build, then a reservation fee is needed.
5. Offer accepted 
Once the offer has been accepted you can then instruct a solicitor. We can recommend someone, or if you'd rather find one yourself, just make sure they are experienced in shared ownership properties.
6. Conveyancing process
We send an instruction of your sale to your chosen solicitor and then the conveyancing process will start along with mortgage applications being processed.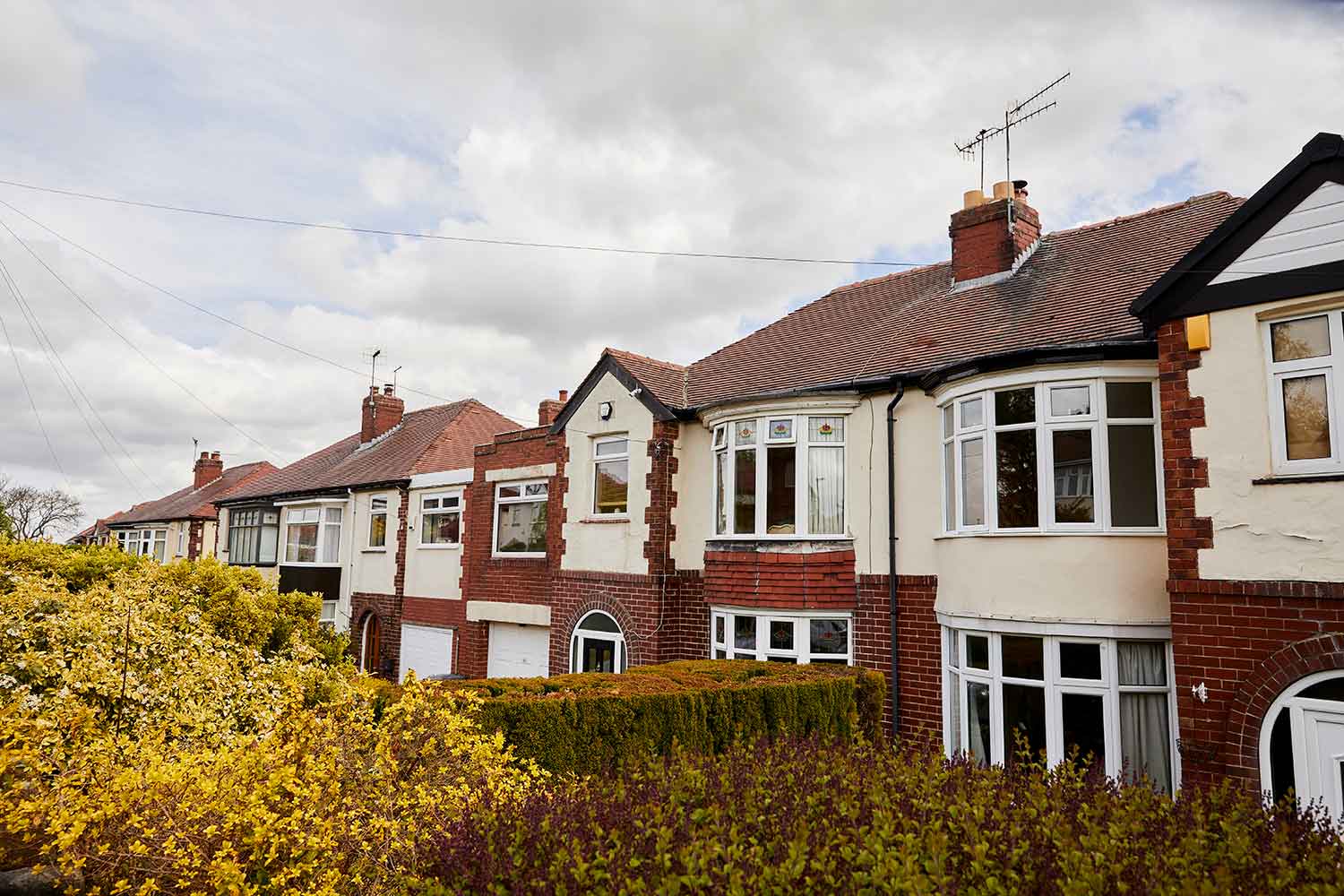 7. Exchange of contracts
This is when the purchase becomes legal and a completion date is agreed.
8. Completion
The money is transferred from your solicitor to ours. We'll then arrange to meet you to give you the keys to your new home.